Pediatric Dentist Near You
It is vital for children to develop good oral habits at an early age to ensure they do not experience problematic situations in the future.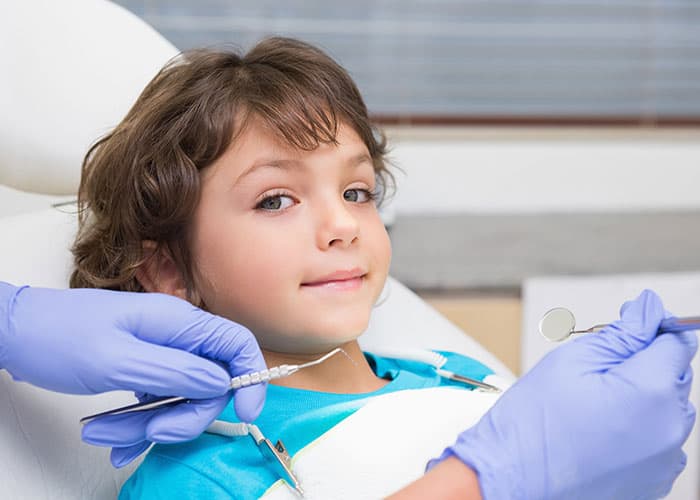 The Start of Good Oral Health
Good oral habits are the foundation of healthy and beautiful teeth. The development of cavities can lead to premature tooth loss, unpleasant teeth alignment, development issues, and unfortunately, pain. Parents are responsible for their child's primary and initial dental care. They should begin cleaning their baby's gums after every meal even if the first tooth has not yet erupted. Once a tooth is visible, you can start brushing their teeth at least twice a day using a toothbrush with soft bristles. Children below the age of seven should be supervised as accidental ingestion of fluoride toothpaste may cause harm. Lastly, it is essential to minimize and monitor their sugar intake, which may come from various food and beverages as sugar is the common cause of cavities.
When to Seek Child Dentistry
The Canadian Dental Association recommends the assessment of infants, by a dentist, within 6 months of the eruption of the first tooth or by one year of age. This establishes a dental home for your child and helps them to form a positive mindset and perspective on dental care as they grow. Looking for a pediatric dentist near you? Harmony Dental offers pediatric dentistry in Waterloo, ON N2J 3A6.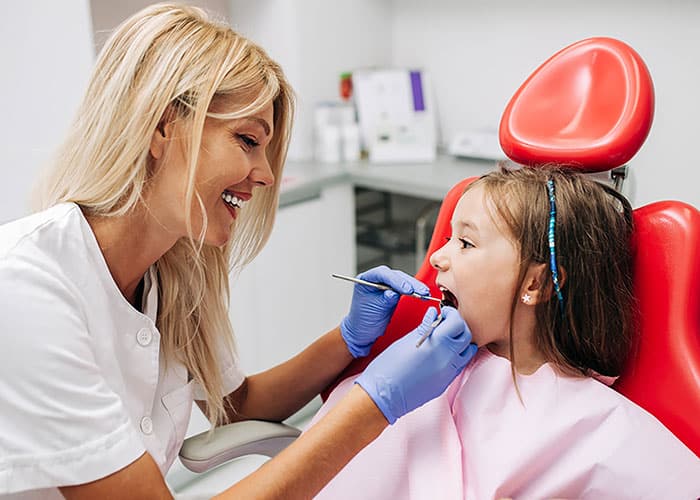 Why Your Kid's Dental Health is Important
Education, awareness, and familiarity will lead your child on the right path to optimal oral care. Plus, they can skip out on unnecessary dental pain and problems due to poor oral health by seeking pediatric dentistry in Waterloo.
Witnessing your child experience toothaches and other problematic dental situations can be prevented with access to child dentistry services. As a parent, you should educate, raise, and mould your child into a responsible individual who values and cares about their overall health. Harmony Dental offers pediatric dentistry in Waterloo. Schedule an appointment for your child today with our pediatric dentist near you